Telemarketers with native German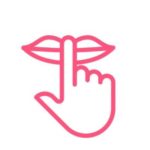 Our client is a worldwide leader in customer experience management and contact centre business process outsourcing.
We are looking for telemarketers with a native level of German and advanced level of English.
Your responsibilities will be: make generating leads through outbound calls and scheduling appointments with the future client and a sales representative.
Also:
Record outbound call history and customers response in detail.
Ensure customer follow-up all the time.
Monitor competitors' products or services and create selling strategies for own products or services.
Handle customer needs and requirements.
Respond to customer inquiries and resolve.
We are looking for professionals with good oral and written expression skills. German is mandatory!
The position will be temporary remote, this means that the candidates can work from anywhere within Spain, for those candidate located abroad it'll mandatory for them to relocate.
Full-time position (39hours/week), between 22-25K €, Excellent work environment, great colleagues, social arrangements and personal development , etc…
Tipo de puesto: Jornada completa, Indefinido
Salario: 25.000,00€-30.000,00€ al año
Horario:
Retribución complementaria:
14 pagas
Bonus por objetivos
Plan de comisiones
Idioma:
Alemán (Obligatorio)
Inglés (Deseable)
Trabajar desde casa: