Técnico/analista Supply Chain / Demand planner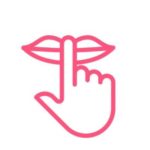 Nuestro cliente es una importante y reconocida multinacional alemana.
Buscamos una posición temporal (16 semanas, maternidad) pero con altísimas probabilidades de continuidad.
Buscamos una persona especialista en cadena de suministro, para dar cobertura a nivel europeo, por lo tanto requerimos buen dominio del inglés.
Funciones pricipales:
• Analysation and communication of all relevant Market Demand data. Further development of central and local FC processes, implementation of best practises processes in cooperation with Central Key Account Management.
• Operative steering of customer demand and article availability under consideration of strategic priorities
• Active support of Central Key Account Managers in supply chain management related tasks
• Analysis of article availability / order confirmation / supply and creation of reports to fulfill customer expectations and achieve service levels
• Central contact person for sales department and customers regarding supply chain management relevant topics
• Responsible for customer specific forecasting process of selected customers
• steering and critical review of the Forecast as well as sales trends. Conceptional development and evaluation of reporting, analysis and initiating of counter measures.
• Implementation of demand and supply prioritization on request, support local markets by improving their demand planning, start and track of central measures to optimize availability.
• Track Coverage and run availability analysis results with Plants
• Coordination and parameter setting of structural stock development in cooperation with market and plant organisations.
• Support Launch Management process with special focus on phase in/ phase out tasks
Codigo postal de la ubicaciónd e la oficina: 28.830
Salario aproximado 38K bruto anual
Formaci´n universitaria muy muy valorable.